In Cabin All in One Airline Pet Carrier Package - CUBE
SKU:

katcabincube

UPC:

Weight:

5.00 LBS

Shipping:

Calculated at Checkout
In-Cabin Pet Travel Package - CUBE

Need to travel with your small pet in the cabin of the plane? What all do you need? We now offer a CUBE Size All-in one In-Cabin pet travel package. Has everything you need to travel with your pet on the plane. They will have their own food and water dish in a cute Meal on the Go travel pouch, Dry Fur travel pad for added protection, a pouch for all their travel information and much more. We have also added the new TSA Fast Pass Harness. As per TSA rules, pets must have a leash and harness. We offer the Fast Pass Harness and leash which lets you and your pet get through securtiy fast. Always double check with the airline you are traveling on for rules and restrictions on in cabin pet travel.
Product Description: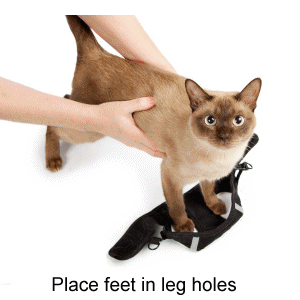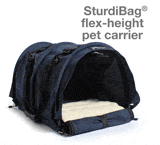 SturdiBag™ Cube Purple Color Only!
NEW Size! The Cube is one of SturdiBags™ smallest and lightest pet carrier and has been tested to safely carry up to 20 pounds (9 kg), but designed for the petite pet weighing up to 10 pounds (4.5 kg). Best size for small cats and kittens, tiny toys, miniature dogs, even rabbits and other tiny furry friends! Many professional animal trainers and exhibitors who travel with cats and dogs extensively prefer SturdiBag™ because it is simply the best in-cabin, light weight, flex-height pet carrier available. Whether it is used on a plane, in the car, or for carrying on foot, your pet will be comfortable and safe in a SturdiBag™ cat or small dog carrier.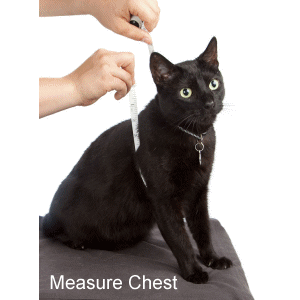 HARNESS
SIZE CHART

Small
• Chest: 11"- 13" (Most Important)
• Length: 6"
• Neck: 9"
Medium
• Chest: 13.5" - 16" (Most Important)
• Length: 6"
• Neck: 11"
Large
• Chest: 16.5" - 18.5" (Most Important)
• Length: 7"
• Neck: 12"
TSA Fast Pass Harness-Leash SET: Take the hassle out of In-Cabin Pet Travel and you and your pet can FLY through Security Check Points in a Single Bound with the NEW TSA Fast Pass Leash, Harness and ID Tags. Fast Pass Harness features a Step-in Vest design making it the easiest harness to put on and take off your dog or cat. Guaranteed to not set off metal detectors, making pat downs and private screening rooms unnecessary. Available in Black Mesh. Choose from Small, Medium, Large.


Features:
CUBE In Cabin Airline Package Includes:

1 CUBE SturdiBag Carrier – 12 L x 12 H x 12 W inches • 1.9 lbs - Color: Purple
1 set Collapsible Silicone Food Water Dishes
TSA Fast Pass® Leash & Harness Choose S-M-L
Temporary Pet ID Tag with Plastic Ring
Carrier Name Tag
Meal on the Go Travel Pouch
Dry Food & Document Storage Pouches
Airline Checklist & Shipping Tips
2pk DryFur Travel Pads