Rabbit Fur Mouse Fishing Pole Cat Toy
SKU:

fishing pole

UPC:

Weight:

0.10 LBS

Shipping:

Calculated at Checkout
This Rabbit Fur mouse fishing pole Cat Toy is a great interactive toy for you and your cat! Cats in exercise, especially if they are inside all the time. This toy creates some fun for you and your cat and gives them exercise at the same time. The fishing line used is light and can bounce making the mouse at the end to bounce. Cats can not get enough!



Description:
12 inch long plastic wand with hooks to wind the fishing line up.


Made with durable string that is about 40 inches long.

Real Rabbit Fur Mouse is natural rabbit fur color and is about 2 inches long.

Choose from Gray or White

This Cat Toy Teaser wand brings out the natural hunting instinct of your cat!
Features:
The fishing line and lure makes this mouse bounce.

Made out of Strong and durable material for long lasting play.

With any teaser wand cat toy supervision is required.
Great Interactive toy for you and your cat!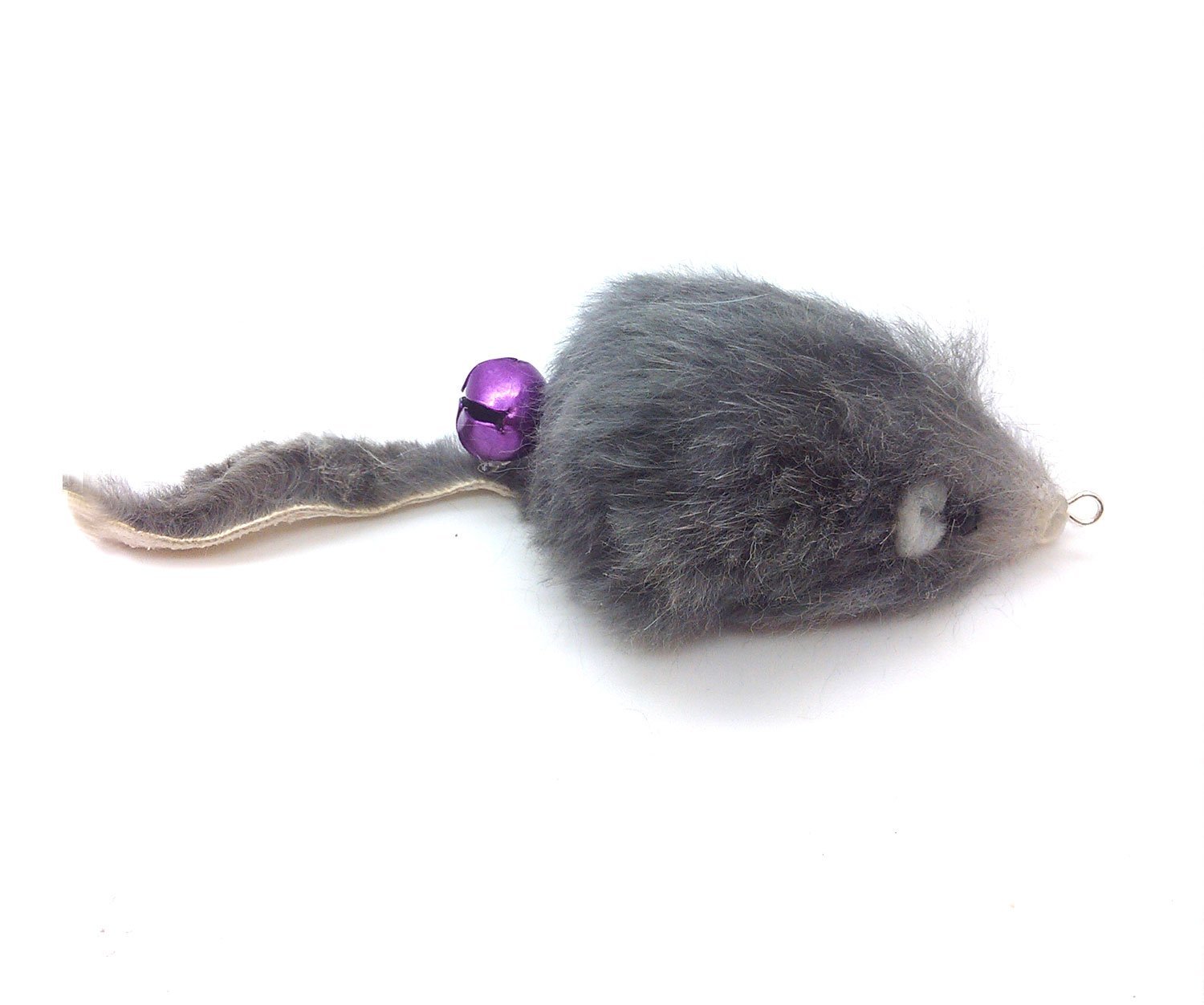 This mouse toy looks very realistic and my cat loved it. This is now part of our regular play rotation for sure.

I got this as a bonus add on for buying a lot, and since my kitties love wands I tried it out. I don't know what it is about this wand, but they adore it. The springy pole and the fabric string have an elasticity that makes the mousie bounce in ways that really excites them, while at the same time I can tug it away without fearing that I'll pull too sharply and hurt them. I mounted this to a bookshelf so that the pole can move and the mousie string is hanging straight down, and they play with it on their own all the time while I'm working on my computer. I tried hanging my other wands and the kitties don't like it as much.

If your kitties like wands, they might really, REALLY like this one.

It's hard to impress cats sometimes but this toy has got all 5 of our cats going crazy for it all times of the day!

Rabbit Fur Mouse Fishing Pole

I love that this is real rabbit fur. My kitties love chasing the pole

Rabbit fur mouse fishing wand

Wand is to short and limp.
String is to short.