SMALL Pet Placemat for Single Bowl
SKU:

Pet-mat

UPC:

Availability:

includes FREE SHIPPING

Weight:

0.19 LBS

Shipping:

Calculated at Checkout
Colorful Cat Dish Mats! Just big enough for one cat dish or bowl. Bowl not included.

Small size non slip food bowl placemat. Keeps floors clean and prevents bowl from slipping.

Raised edge to contain crumbs and spills. Flexible 100% food grade Silicone easy to clean and in bright vivid colors.

Great for traveling and staying in hotels.

Perfect for home use for cats, when needing a place for just one bowl.

Many cat owners prefer to locate food bowl in one area and water bowl in another like bathroom counter and out of the way of foot traffic.
Mat Measures: 8.5 x 6 inches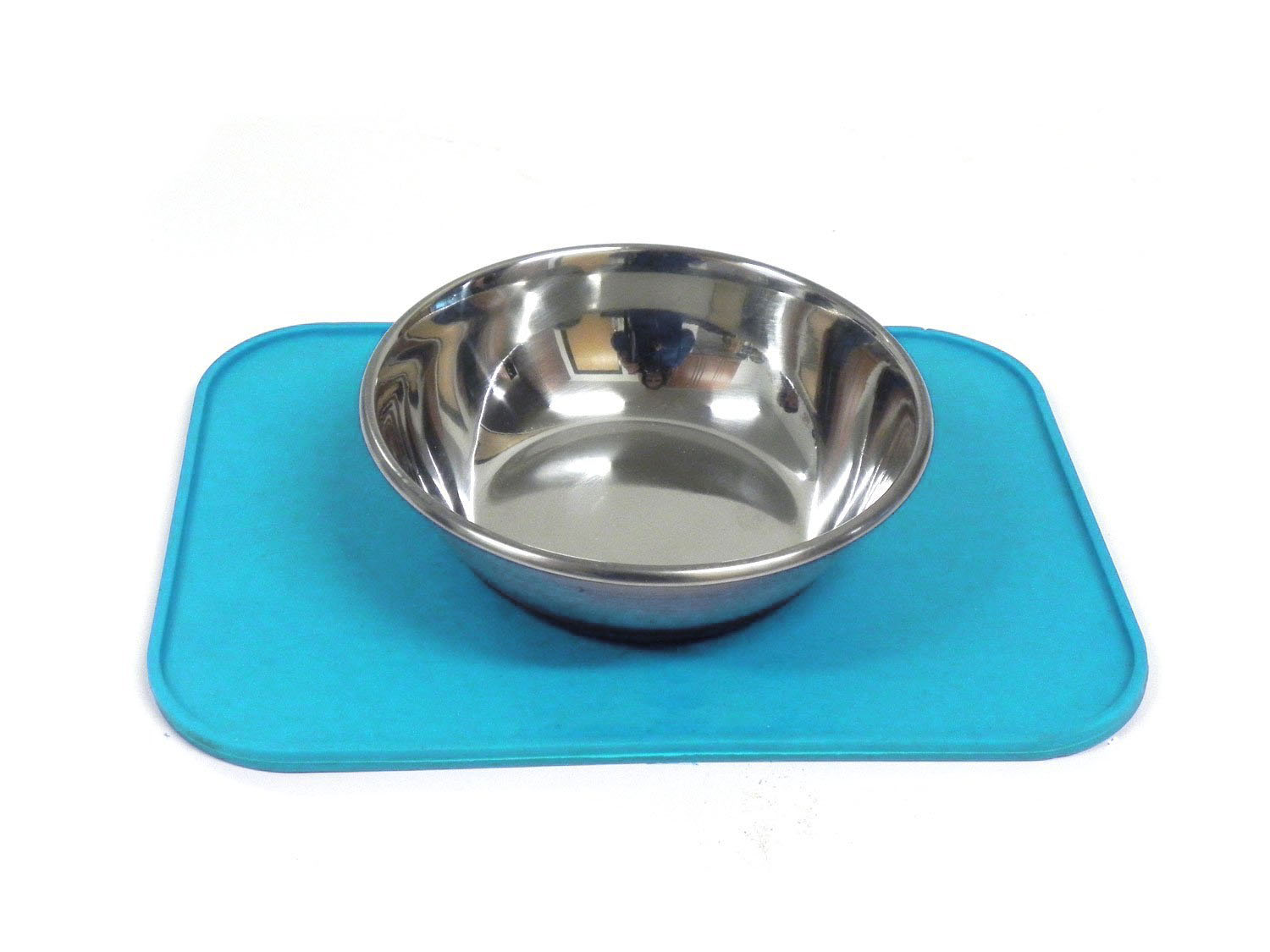 Bowl not included.
The small placemat is exactly what we were looking for.

We just needed a mat for our cats' water bowl. I read the reviews first so I knew it was going to be small. It is exactly what we were looking for, size-wise. It does move a bit on the floor, especially when our bigger cat is playing in the water, but it doesn't move around enough to make a mess with water on the floor. I would recommend this!

These are darling, and they just the right size for a kitty bowl of food or water.

Maybe I should have paid better attention, but this mat is very small. I have a 5# dog and her bowls just barely fit on it. The overlap causes stuff to get on the floor anyway. It just doesn't work for us!