Bouncy Ball Rabbit fur String Cat Toy
SKU:

Bouncy toy

UPC:

Weight:

0.20 LBS

Shipping:

Calculated at Checkout
Bouncy Ball Rabbit fur String Cat Toy
A new twist on a classic and favorite cat toy. Our real rabbit fur pom poms on a string. These soft fluffy fur cat toys are attached to a elastic string with a plastic ring attached. Can hang them on a doorknob, or put on your finger and pull along the floor. Cats love to attack and enjoy the interactive play with you.
Features:
Real rabbit fur Cat toy on a Elastic String.

Natural rabbit fur pom pom come in Natural Gray, Natural White, Light Purple, or Light Pink.

The soft fluffy pom pom is 2.5" in diameter. Elastic colorful cord is 36"long attached with a plastic ring.

Made with Real Rabbit fur, Cat string toys brings out the natural hunting instinct

Great interactive toy for your cat. Supervise play recommend with these cat toys.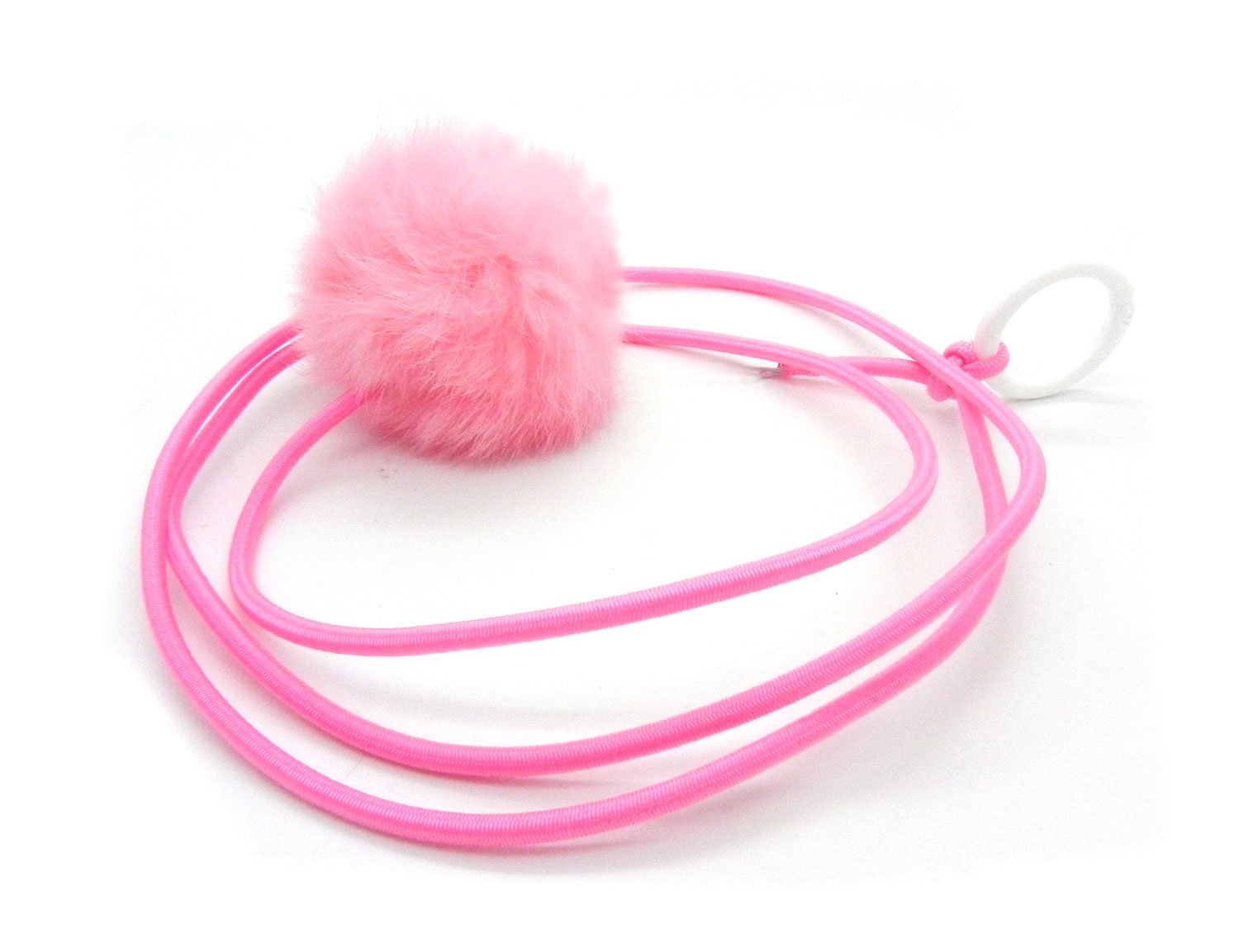 When they play, they play...when they don't, they don't

I think I like this product slightly more than my girls do. I am tempted to order another and hang them on my rear view mirror.
Overall the product is very good quality, though.

The rabbit fur string cat toy is a big hit with Kukla the cat. She is extremely discriminating in her rating of cat accoutrements, and she gives this toy 4 stars. If it were a bit heavier and had more substance (not hardness), she would give it 5 stars. But she loves to chase it, catch it and claw it; and it satisfies her instincts for real prey. As in indoor cat, she appreciates virtual hunting with overtones of reality.