Rabbit Fur Rattle Ball Cat Toy - 2 Pak
SKU:

rattleball2pk

UPC:

Availability:

includes FREE SHIPPING

Weight:

0.25 LBS

Shipping:

Calculated at Checkout
Exclusively from Kats'n Us!
Introducing the Rabbit Fur Rattle Ball Cat Toy!

Description:
Cats and Kittens loves these rabbit fur balls. Brings out the natural hunting instincts in your feline. Cats will actually gently carry the ball in their mouth, perfect toy for teaching your cat to play fetch. My cat actually flings the ball in the air and chases it. Cats go crazy for this toy since it can roll like a ball. How can you beat a toy that is real rabbit fur, a ball and makes sound! Cats love it!
Features:
These fun rolling cat toys are made of 100% Rabbit Fur in gray and white color and measure about 2 inches in diameter.
There is a RATTLE inside which cats love when they hear it rolling across the floor.

Also in natural color and made from real rabbit fur is our Fur Mouse Cat Toy. Another favorite of the Kats'n Us staff.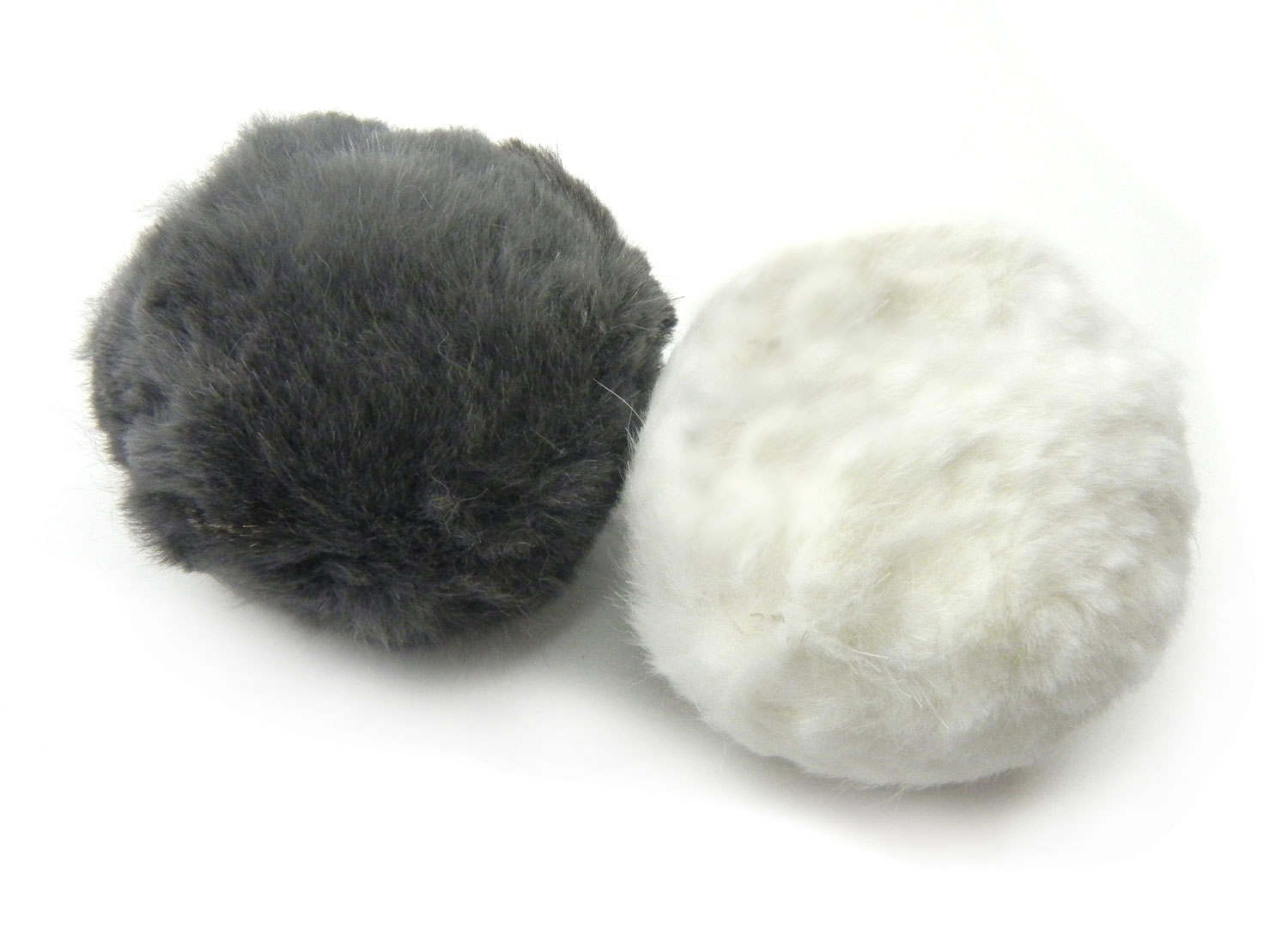 fun toys for nonrabbit homes

ooh said the cat, it rattles too as she carried it off in her mouth

Kitty doesn't like it as much as I thought she would.

the rattle attracts the kittens who attack the toy - we do cat rescue so have all ages of cats

Leo is very particular about the toys he plays with. I was actually looking for a fuzzy ball with a rattle (and preferably striped). I still haven't been able to find them. But these rabbit fur rattle balls are now a close second behind his favorite toy. I will definitely order more. They came in a very timely manner and communication about shipping and tracking was very good.